News
Ocean Carbon from Space (SatCO2): Joint Science Workshop and Training (III) held
上传时间:2018-11-28 10:17:00 浏览次数:作者与来源: admin
From November 23 to 25, 2018, Ocean Carbon from Space (SatCO2): Joint Science Workshop and Training (III) (hereinafter referred to as SatCO2 Workshop) was successfully held in Hangzhou. The SatCO2 Workshop was co-sponsored by the State Key Laboratory of Satellite Ocean Environment Dynamics, Second Institute of Oceanography, Ministry of Natural Resources (hereinafter referred to as SOED) and Zhejiang Provincial Key Laboratory of Geographic Information Systems, Department of Earth Sciences, Zhejiang University; and co-organized by State Key Laboratory of Marine Environmental Science (Xiamen University), National Marine Environmental Monitoring Center, Key Laboratory of Space Ocean Remote Sensing and Application (National Satellite Ocean Application Service), and Ocean Remote Sensing Profession Committee (China Society for Oceanography); and specially funded by the emergency management project of National Natural Science Foundation of China. Academician Pan Delu from the Second Institute of Oceanography, Ministry of Natural Resources, and Professor Chen-Tung Arthur Chen from National Sun Yat-sen University, Taiwan co-chaired the workshop.
The workshop attracted more than 170 experts, scholars and students from 61 organizations at home and abroad. This workshop is mainly based on the quantitative estimation of marine carbon cycle, which has been widely discussed in recent years in the world. It aims to discuss the scientific issue of marine carbon cycle, promote multidisciplinary research and cooperation of satellite remote sensing and marine science, and promote the application of remote sensing data in marine carbon cycling and ecological monitoring, by combining researchers in marine chemistry, marine biology, ocean dynamics and marine remote sensing, etc.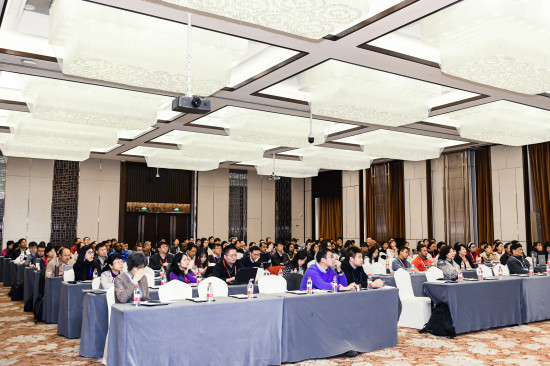 The seminar is divided into four special topics, namely, human activity's relationship with marine carbon cycle, acidification and global change, the inversion and application of marine biogeochemical remote sensing, the impact of climate change and short-term oscillation on marine ecosystems, multi-source remote sensing data application and ocean big data, with 12 invited reports, 19 special reports, poster presentations and concentrative discussion. The participating scholars carried out comprehensive and in-depth thinking and discussion on the mechanism, methods, application, difficulties and challenges of ocean carbon from space from different research directions, perspectives and aspects, building a good platform for interdisciplinary cooperation. The concentrative discussion is very active. Young rookies and senior scholars have expressed their opinions freely, which deepens the exchanges between various disciplines and lays the foundation for further cooperation.
Before the workshop, the "Marine Satellite Data Online Analysis Platform" ("SatCO2 Platform") was officially released, and the participants became the first batch to use the SatCO2 platform.
Bai Yan, deputy director of the SOED, said that ocean carbon from space is a multidisciplinary research direction. Through uniting relevant advanced technical organizations in China over the past 10 years, SOED has gradually made SatCO2 an academic brand for frontier achievements of marine remote sensing, special data sets, data sharing, information visualization analysis, software system operational application, data center, training courses, and cross-disciplinary research platform.
It is reported that in December 2016 and December 2017, two SatCO2 workshops and training courses have been successfully held , and this year is the third one. Deputy Director Bai Yan said that the SatCO2 meeting will be held once a year, and researchers from all disciplines of oceanography are welcome to participate, and to conduct more in-depth marine cooperative research. At the same time, it is hoped that more scientific researchers and staff of operational work will share ocean remote sensing observation data and services through SatCO2 platform.